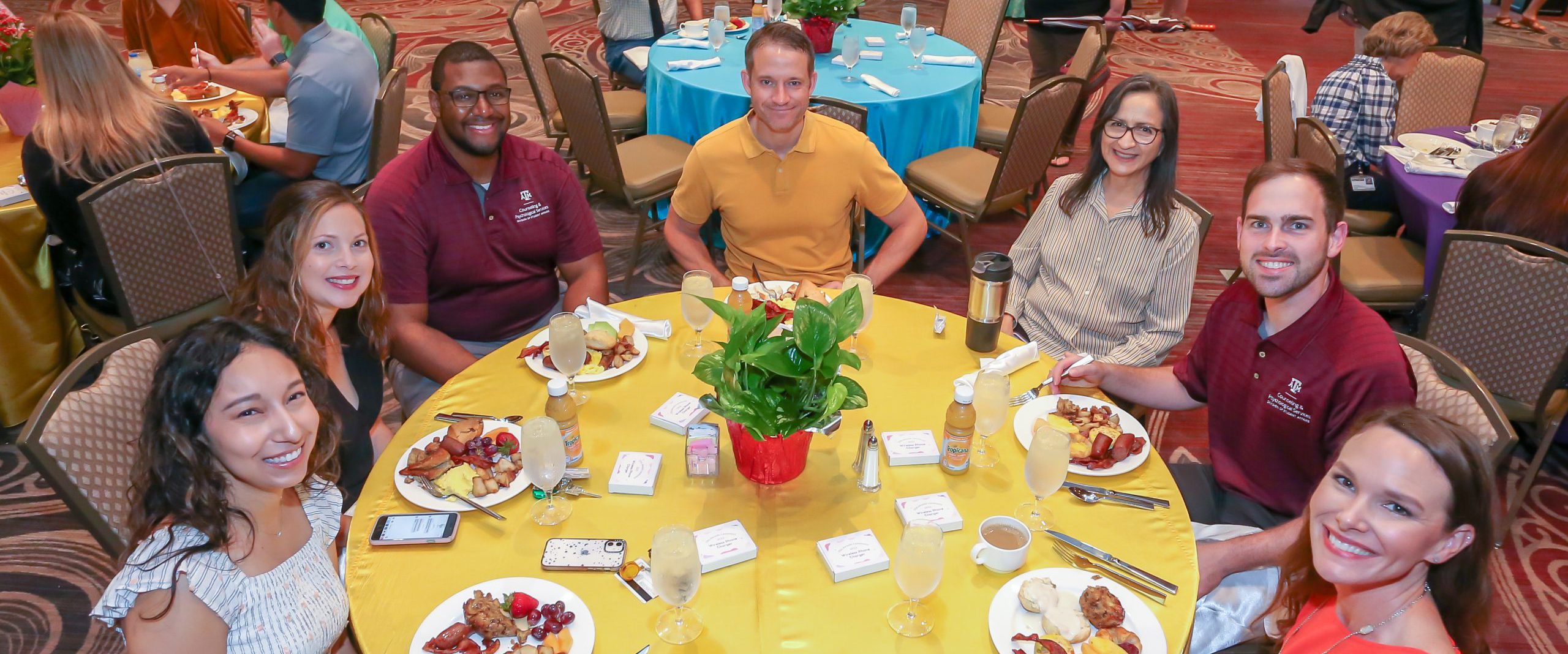 The Division of Student Affairs values its employees and their contributions to the success of their departments and the division overall. It recognizes the professional achievements and performance of its employees in a variety of ways, including hosting an annual awards program and years of service celebration, and acknowledging individual accomplishments in a newsletter and on this website. The Staff Wellbeing and Appreciation Committee also provides various appreciations to DSA staff throughout the year.
The first DSA Award was given in 1976, three years after the inception of the Division itself. Through the years, hundreds of awards have been presented to both Division and University staff. The awards recognize outstanding contributions within the Division or the University.
Division of Student Affairs recognizes staff members for their years of service to Texas A&M University and the Division of Student Affairs. The awards ceremony will also recognize the employees within the Division of Students Affairs who received years-of-service pins during this academic year.
Past DSA Awards & Recognition
Each year a special edition of our Division Update newsletter is dedicated to our recognizing the accomplishments of our staff over the past year. It includes DSA Award recipients, Years of Service, professional achievements, Fish Camp namesakes, Howdy Camp namesakes, T-Camp namesakes, and President's Meritorious Service Award recipients.